We love hearing how our dogs are progressing.  Below are just a few of the many testimonials we receive about how we have helped them.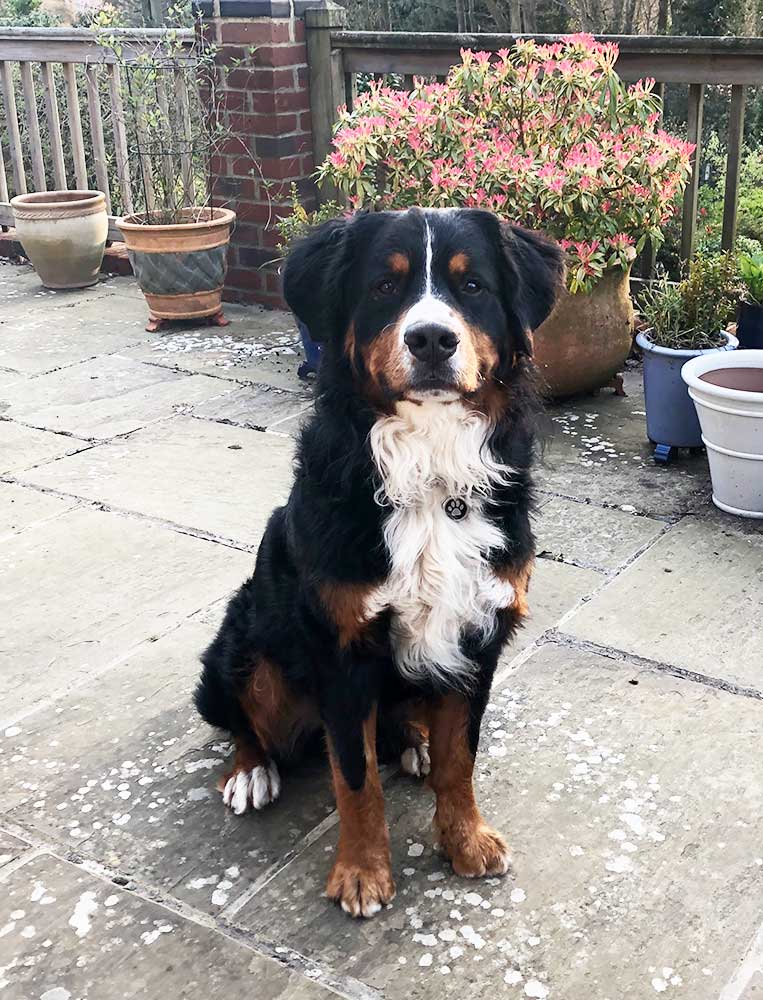 Nigel and Monty (off lead behaviour)
Monty was a 12 week old Bernese Mountain Dog puppy when I met Paws in the Pink and Kiri & I learnt how to have some control of our lovable, boisterous and enthusiastic puppy. Unfortunately, a few months after our puppy training had finished, things started to go downhill a bit. Monty was enjoying himself … Read more
Find Us
We operate from two locations:
Kingsholme. Scotland Lane. Haslemere. Surrey. GU27 3AB
Quarry House. Salterns Road. Hill Head. Hampshire. PO13 9NL.
CALL US
To find out more before you make your booking...
07771 637016